In December of 1952, some members of the Bonney Lake community were decorating a Christmas tree in a building next to a real estate office which was being used as a community hall. Someone suggested that a Sunday School was needed in Bonney Lake. The request was made known to William Diehm of Sumner and soon John Tennant was sent to organize a Sunday School. This was the beginning of what is now Bonney Lake Community Church.

Initially the church met in a rented space in the business area of Bonney Lake. Our first church building was a home the church purchased from Bonney Lake resident Sarah Filkin. Despite a remodel, we soon outgrew that location.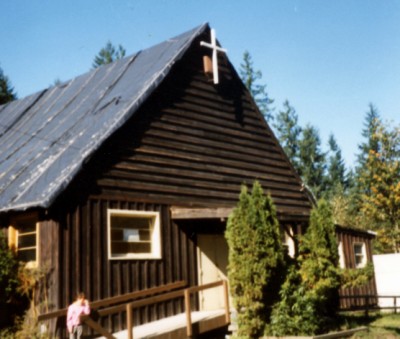 The Filkin property was traded for the present church property, which at the time housed the old community hall. This dilapidated building became the church home for the next 23 years. Improvements were steadily made during this time. Sunday school rooms added and a new furnace was installed. The building was able to seat about 100 worshipers.
In 1963 a constitution and By-Laws were created. At this time legal aid was sought and Articles of Incorporation were drawn up and filed with the State of Washington, thus formally establishing Bonney Lake Community Church as a non-profit organization.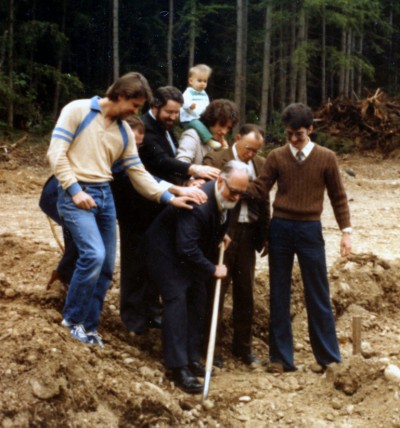 By the early '80s, we were ready to build a new church. In 1981, the congregation attended a groundbreaking ceremony for the current sanctuary, including new Sunday school rooms and kitchen.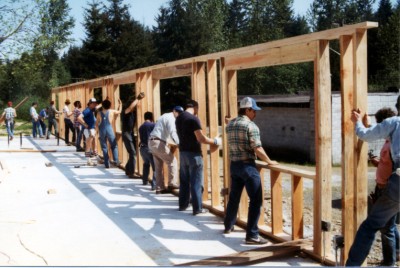 The church served us well for a number of years. Then in 2003, we added 4,000 square feet of space for classrooms, office space and an expanded nursery.
Since then, we have drawn up preliminary plans for a new larger sanctuary and foyer to support our future growth in our growing community.