Stay Home, Stay Healthy Service Information
Dear Bonney Lake Community Church,

I have deeply missed being able to see you and speak with you on Sunday mornings. It is amazing how much more connected we feel by simply spending an hour and half together and having some short face to face interaction.

Thankfully, in Governor Jay Inslee's first phase of getting back to work he is allowing churches to gather in a "drive up service" capacity. Here is what he has detailed out as acceptable:
All persons attending the service must drive up in an enclosed vehicle and remain in that same vehicle during the entire service. Individuals should not get out of their vehicle during the service for any reason.
Vehicle windows, sunroofs and convertible tops must remain closed during the entire service, unless the vehicle is parked more than 6 feet from any other vehicle.
No more than 10 people may be in a single vehicle.
Each vehicle may be occupied only by members of the same household who have already been in close contact with each other and are not sick.
Here are the rules for employees of the faith-based organization: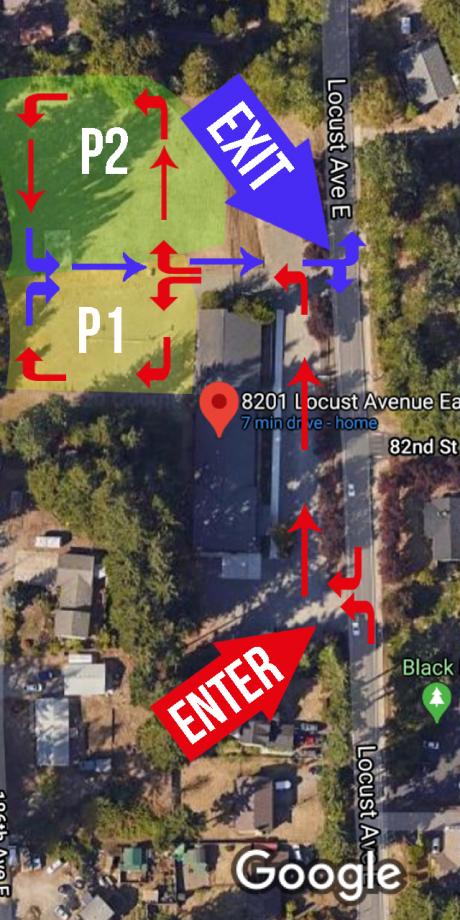 All employees and employers must follow current state Department of Health, Labor and Industries, and Centers for Disease Control and Prevention guidelines.
If it is necessary to collect a physical offering, the organizer may use a drop-box, while vehicles are entering or leaving the service, provided that vehicles and individuals remain at all times at least 6 feet apart. Accepting online donations is the best practice.
No food or beverages or other materials (whether for religious or secular purpose) may be distributed or collected before, after, or as part of the service. This includes communion wafers or bread and wine or juices, Inslee spokesman Mike Faulk confirmed.
"Food and beverage, especially if they are in containers that are passed around in the same containers, being touched and breathed on by numerous individuals, or even handed to people at close proximity could help transmit the virus," he said.

With these guidelines in view, I would like to invite each of you to join us (in your vehicles) at 10am in the parking lot at Bonney Lake Community Church.

You can use this time to park 6' from someone and roll your windows down and have a face to face conversation with them. At 10:30 you can proceed to watch the livestream of the service on a phone, a tablet, a computer or the tech device of your choosing.

If you choose to stay home and celebrate our worship service we completely understand, but for those who would like to join us, please come and encourage one another with your presence.

Sincerest Regards in Christ,

Anthony Cathey on Behalf of the Leadership
Subscription & Alerts
Be sure to subscribe to our YouTube schedule and turn on your notifications so you get an alert when the livestream is about to begin. You can also watch on Facebook, so check your notification settings on the BLCC Facebook page if you'd like to get an alert for the livestreams there.